Counselling in Crewkerne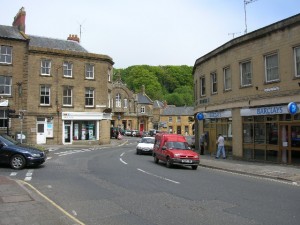 If you are looking for counselling in the areas around Crewkerne, then you may want to consider my practice in Axminster, Counselling South West. It is almost the same distance from Crewkerne as Yeovil is, taking about 25 minutes, and considerably closer than Taunton. My practice is easy to find with parking outside on the road or very close by. It is also within 5 minutes' walk from the station and bus stop and also 5 minutes' walk from the town centre, should you wish to visit the shops or cafes whilst you are here. There is ample parking in the town centre if you do, and some of my clients enjoy a visit to Hugh Fearnley-Whittingstall's River Cottage Canteen before or after an appointment.
About me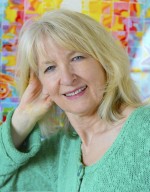 I have been a practising counsellor for twenty years, during which time I have experience all manner of problems, examples of which are bereavement, relationship problems, divorce and separation, low self-esteem, power, control and anger issues, assertiveness issues and parenting problems.
I gained counselling qualifications with Relate, am on the Relate Register of Counsellors and a member of BACP (British Association of Counsellors and Psychotherapists). I also have a certificate in education and adult training qualifications. I run training courses for the public and CPD courses for counsellors.
I feel privileged to be in the counselling profession and able to help people get their lives back on track. I have gained experience and insight over the years, from my training and extra learning, from my own personal experiences, happy and sad, and from my therapeutic relationships with my clients.
I offer my clients a rewarding experience, where they gain understanding and self-awareness as well as confidence and empowerment, in a safe environment and from a therapeutic relationship which is focussed on their well-being.
Client Testimonials
(Names hidden for confidentiality)


5.0

based on 10 ratings.
Welcome to Counselling South West
In my practice, I have clients from different places, as far as Exmouth, Exeter, Collumpton, Taunton and Bridport. They are a balance of couples, and an equal number of men and women on their own. My clients are also all of different ages and from different backgrounds.
You may have had counselling before and are familiar with the process or you may be coming for the first time. My practice is a calm, relaxed and confidential environment and I hope you will feel welcome and comfortable.
How long does counselling last?
Counselling is a process which everyone experiences in a different way. How long it takes will depend on how long-term the problem is, whether it involves a partner or someone else and how difficult it is to make changes.
The process involves the exploration of presenting problems, gaining insight and self-awareness and then making any appropriate changes. Some people are able to achieve this quickly, but if the problem is long-term, it may take longer. Sessions usually start weekly then become fortnightly and monthly until counselling ends. Occasionally only one or two sessions are needed to clarify an issue, but my approach is flexible according to the needs of the client. Clients are welcome to have a session any time after counselling has stopped if they feel they would like to discuss something which has arisen.