Couple & Relationship Counselling
Couple counselling
I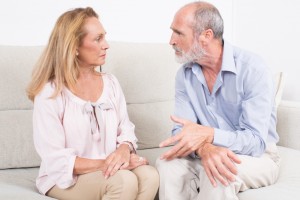 t can often take some time to decide to take the plunge and organising counselling. It may have been discussed in moments of stress but put on the back burner when tension eases or a difficulty is resolved. Also one partner may want to have counselling and the other doesn't and only reluctantly agrees. It may also be that the relationship finally breaks down and one partner talks about leaving, so the other is galvanised into doing something about it quickly.Whatever the reason for coming, I offer a calm, comfortable and confidential environment where I will work impartially. I will manage communication so that arguments are reduced in the session so both of you can speak and be listened to, and provide the opportunity to explore your relationship.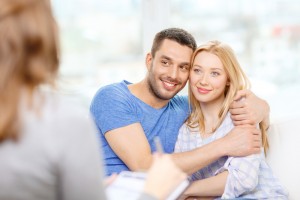 As understanding is reached about what your issues are and how you both contribute to any conflict, lack of intimacy or communication breakdown, we can then work at learning new communication skills and make any changes of behaviour required.
Couple counselling is a powerful means of getting to the heart of your problems in a situation where you can both hear what the other is thinking and feeling in a way it's not always possible at home without it turning into an argument.
Let's make it work
If the decision is to try and make the relationship work, then counselling can transform your relationship if both partners are prepared to be fully involved. I also offer individual sessions within the couple counselling if this is helpful. Couple counselling requires self- control and self-discipline and putting respect back into the relationship. One of the benefits is that each person can listen to, respond to, or correct misinterpretations by the other.
We have decided to separate
If a couple decide that the relationship has broken down beyond repair, I offer counselling for a few sessions, if they wish, to help them discuss, come to terms with and organise their separation. This can be painful if one person doesn't' want to separate, but it offers an opportunity to talk, explore choices and discuss arrangements for children if they have them. It can help to maintain some calm contact with each other during this process which might not be possible on their own.
Coming for counselling on your own
Often people choose to have relationship counselling on their own. Their partner might not want to come or they may feel more comfortable and able to speak more openly, alone. This is an opportunity to express feelings and situations that haven't been able to be discussed as a couple or haven't been resolved. Counselling can help you to discover what your thoughts and feelings are and enable more positive responses and changes.
The number of sessions required
The length of time spent in counselling is flexible and varies according to individual needs. Some people make rapid progress whereas others find themselves in a position of requiring longer-term support. Usually counselling sessions are weekly until the acute stage is passed and then may become fortnightly and finally monthly and stop when clients feel there is some form of resolution and they have the necessary skills to maintain their relationships themselves.