Counselling in Chard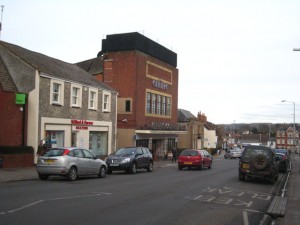 My counselling practice, Counselling South West, is situated in Axminster, six miles and just less than 15 minutes driving time south of Chard. If you live in or around Chard and want counselling a short distance away then I would be happy to offer you an appointment. The bus stop is at the train station five minutes away, as is Axminster town centre should you wish to visit the shops or cafes whilst you are here. My practice is easy to find and there is parking outside on the road or nearby.
Welcome to Counselling South West
Counselling is something you may have had before and so are familiar with the process, but if not, you may be unsure what to expect and how it will feel to talk to a stranger about your problems. In order to make it as easy as possible, my counselling practice is calm, quiet and comfortable and an environment where I can put my clients at ease. Although it can feel strange talking about personal issues if you aren't used to it, I hope you will feel quickly at ease and confident about continuing.
I can offer a one off appointment if that is all that is needed or a series of counselling sessions, the length of which will vary according to your situation. I offer flexible working hours and will usually be able to make the first appointment within a week of contact. My practice is also conveniently placed for South Somerset, East Devon and West Dorset although I have clients from Exmouth, Collumpton and Taunton.
About me
I have been a counsellor for twenty years, training initially with Relate and then gaining Adult Training qualifications, a Certificate in Education and running courses for the public and CDP courses for counsellors. I feel privileged to be in the counselling profession and being able to help people get their lives back on track. During my many years of counselling I have gained much insight and experience from my therapeutic relationships with clients and my own successes and failures.
Client Testimonials

5.0

based on 10 ratings.
How does counselling work?
Counselling is a period of time, different for everyone, during which problems and difficulties are explored and insights and understanding are gained about the origination and reasons for the problems. It is then time to look at suitable changes and how and when they are put in place to improve or rectify the situation. People work through this in different ways and at different speeds.
Counselling starts with an initial consultation during which I can assess whether I can help with your problem and you can see whether you feel comfortable with me and confident that I will be able to help you. I believe that having a good therapeutic relationship is very important for successful counselling.
On-going counselling will follow during which we will explore your situation, gain understanding of why your presenting problems have arisen and agree suitable changes which you feel you can make. I will offer support and guidance through each of these stages. Sometimes making changes can be difficult and take longer, sometimes it happens very quickly.