Counselling in Exmouth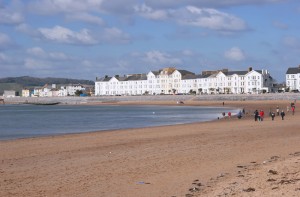 If you are looking for counselling then there will be some difficulty you are facing which you would like help with. Finding the right counsellor is not always easy and it is important that you feel relaxed with them and confident in their understanding of you and your problem. I believe that building a good therapeutic relationship is very important for the successful outcome of counselling and you will have the opportunity to see how you feel in the first initial consultation.
If you live in Exmouth or to the East of Exmouth and would like counselling a little way from your town, then you may like to consider my practice, Counselling South West, in Axminster. I have clients who travel from Exmouth, Budleigh Salterton, Exeter and Collumpton, Taunton, Yeovil and Bridport as well as the more local vicinity. My practice is easy to find with parking on the road outside or in the vicinity. It is five minutes' walk from the station and bus stop and also into the centre Axminster, a small, pretty market town. Clients who travel to see me often use the opportunity to visit the shops and cafes in Axminster before or after their appointment – Hugh Fearnley-Whittingstall's River Cottage Canteen is particularly popular.
About Me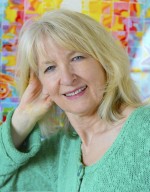 I have been counselling for 25 years with four years training, three of which were with Relate. It is a privilege to be a member of the counselling profession where I can help people get their lives back on track. My training, on-going development studies and personal life experiences, both happy and sad, have contributed to my method of working and the skills which I bring to my practice. I believe that building an empathic and secure therapeutic relationship is the foundation of successful counselling.
I am a member of BACP, on the Relate Register of Counsellors, have a Certificate of education and Adult Training qualifications. I run training courses for the public, OPD courses for counsellors and Relationship Intervention Programmes in prison.
Client Testimonials
(Names hidden for confidentiality)


5.0

based on 10 ratings.
What is counselling and how long does it last?
Counselling is a process where problems are explored in order to gain insight into the reason for them and their background situation. Having an understanding of why and how difficulties and issues are happening, then places people in the position to consider making appropriate changes to improve or rectify them. Occasionally this can be very quick and one or two sessions are all that is required to clarify something or discuss a decision to be made. Usually, this is a process which takes time and the time varies according to each individual and situation. Couples can sometimes progress quickly if both parties are engaged in improving their relationship. Individual personal counselling may take longer if issues are deep seated and making change is difficult.
Sessions usually start weekly, progressing to fortnightly and then monthly, or end when a resolution or sufficient change has been reached and clients feel they have the tools to continue on their own. If clients travel from a distance, they may want to come fortnightly or at intervals which are more convenient. I try and be as flexible as possible to meet the travel and time constraints of my clients.