Counselling in Honiton
If you are looking for counselling in the Honiton area, my practice, Counselling South West, is nearby in Axminster, 10 miles and a twenty minute drive from Honiton. It is easy to find and there is parking on the road outside or nearby. Honiton is also on the SW train line, one stop from Axminster and the station in Axminster is five minutes' walk from my practice.
Welcome to Counselling South West
Whether this is the first time you have had counselling or whether you have already experienced the process before, I offer a calm, comfortable and confidential environment in which to relax and talk about your problems.
I believe that building a therapeutic relationship with me, your counsellor, is very important for the process to be successful and you will be able to see how you feel during the initial consultation and decide whether you are happy to carry on having counselling.
I hope that you will experience a secure environment in which to deal with the different aspects of the problem you have brought for counselling and Axminster town centre is only a five minute walk away, with ample parking, should you decide to visit the shops or cafes whilst you are here.
About Me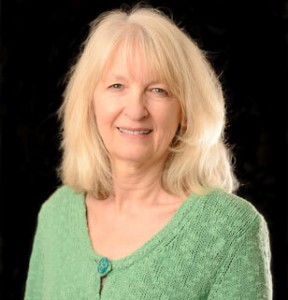 I have practised counselling for twenty years after four years training. Three of those years were with Relate where I gained intensive experience in couple and relationship counselling. I still do a few hours counselling for Relate but I am able to offer more flexible hours in a more central location for East Devon, South Somerset and West Dorset at affordable rates. Over the last twenty years, I have gained experience in counselling issues arising from relationship, separation and divorce problems, bereavement, low self-esteem, assertiveness issues and power and control problems. I am a member of BACP (British Association of Counsellors and Psychotherapists) and am on the Relate Register of Counsellors. I also have education and adult training qualifications, run CPD courses for counsellors and general courses for the public. I feel it is a privilege to work in the counselling profession and gain great rewards from helping people get their lives back on track.
Client Testimonials
(Names hidden for confidentiality)


5.0

based on 10 ratings.
Length of counselling
Counselling usually starts weekly after the initial consultation in order to get the counselling process under way. Counselling starts by exploring your presenting problem, background and possible causes. Then there is a period of coming to some understanding of how and why the problems originated and your response to them. Gaining insight is very important at this stage. Then finally, it is usually appropriate to think about making any possible changes – sometimes this happens quickly, for others it may take longer, especially if the problems are very deep seated. This isn't always a straight forward process and insight and changes can happen at any time during the counselling.
When the acute stage is over, or clients feel they can manage for longer, then sessions become fortnightly and then monthly until they stop. This is when clients feel confident that they are more in control, they have some kind of resolution and have the tools to manage their situation themselves.
Clients are always welcome to return for counselling in the future or for a one-off session should something arise which they wish to discuss.