Counselling in Sidmouth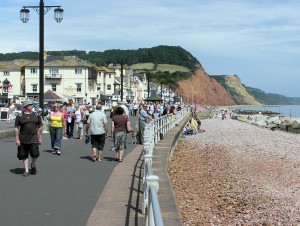 My counselling practice, Axe Valley Counselling, is within easy reach of Sidmouth – only a 30 minute drive away. Sidmouth is a delightful Regency seaside town which has kept its charm and has many visitors who make the most of its beach, shops and lovely countryside. The Sidmouth Folk week also draws a vast number of people who enjoy the variety of entertainment and enthusiastic atmosphere.
If you want counselling which is near Sidmouth but not in the immediate vicinity, you may choose to come to my practice, Axe Valley Counselling, which is easy to find with parking on the road outside or in the vicinity. The bus and train station are five minutes' walk away and if you want a change, you can visit any of the various cafes and shops in the centre, including River Cottage Canteen, also only five minutes' walk away from my practice.
Welcome to Axe Valley Counselling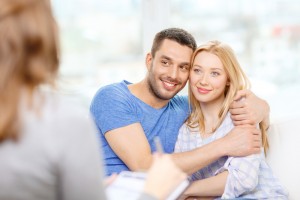 You may have had counselling before and are used to talking about your issues with a counsellor, but if this is the first time, then I hope you will find the experience reassuring. I work in a quiet, calm and confidential environment, where I try and make clients feel comfortable and at ease. It can initially feel strange talking about your personal details, but within a very short period of time I hope you will be reassured, feel at ease and confident enough to continue with on-going counselling.
Client Testimonials
(Names hidden for confidentiality)


5.0

based on 10 ratings.
About me
I have been counselling for twenty years and have much experience helping people get their lives back on track. Whether you want only one session to clarify some issue or decision you have to make, or whether you want longer to explore and resolve long standing problems, I hope to be able to help. I worked and trained with Relate, still working a few hours a week for them and started my private practice several years ago. In my practice in Axminster I am able to offer flexible times at short notice and at a central location for East Devon, South Somerset and West Dorset.
How does counselling work?
Counselling starts with an initial consultation during which I will ask you some questions and you will explain what has brought you here for counselling. At the end of the consultation I will be able to say how I can help you and if you feel comfortable with me we can book an on-going session. I believe that being able to build a good therapeutic relationship is very important for the counselling process.
On-going sessions will be used to explore your situation in order to enable you to get a better understanding of the various aspects of your problem and find ways of making positive changes. The length of time this will take will vary from person to person. I am flexible in my approach, both to the number of sessions required and the intervals between. Usually counselling starts weekly until the acute stage has passed and then fortnightly and sometimes monthly until the process is complete.
My Fees
£40.00 for an individual
£45.00 for a couple if both work
£40.00 for telephone counselling
Fees are negotiable for those on low incomes or benefits and payment is by cash or cheque or prior BACS payment. This also applies to telephone counselling.