Counselling in Taunton
If you are looking for Counselling in Taunton or areas south of Taunton, I would like to introduce you to my practice, Counselling South West, based in Axminster. It may be equidistant from Taunton or you may feel happy to visit Axminster for counselling. I have clients who come from Taunton, Collumpton, Exeter, Exmouth and Bridport, as well as in the local area. Clients who travel to Axminster for counselling often use the opportunity to visit Hugh Fearnley-Whittingstall's River Cottage Canteen before or after their appointment.
Welcome to Counselling South West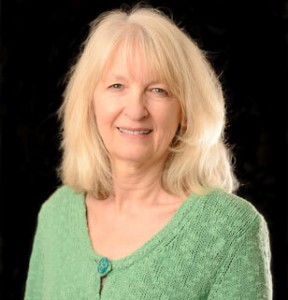 I offer professional and experienced counselling with twenty years' experience. My practice is easy to find with parking outside on the road or in the area nearby, and is five minutes from the bus stop at the station, and five minutes from the centre of town. I offer a calm, comfortable and confidential environment where I hope you can feel relaxed and confident whether this is your first counselling experience or you have been through the process before. My clients say that despite feeling uneasy about what to expect at their first appointment, they quickly relaxed and were pleased to return for on-going sessions.
Client Testimonials

5.0

based on 10 ratings.
About me
I have trained with and worked for Relate for twenty years, during which I have gained intensive experience working with couples and relationships. I also have experience in other areas, for example, bereavement, low self-esteem, anxiety, power and control and many other issues. I feel it is a privilege to work in a profession where I can help people turn their lives around. My counselling has benefitted from my training and experience, my own personal successes and failures and the therapeutic relationships I have built with my clients.
I still do a few hours counselling for Relate, but several years ago started my private practice where I can offer more flexibility, affordability and a central location for counselling in south Somerset, East Devon and West Dorset.
I am a member of BACP, on the Relate Register of Counsellors, have an LLB, and am trained in Education and Adult training. I run general courses for the public, CPDs for counsellors and relationship intervention programmes for prisoners.
What is counselling and how long does it last?
Counselling is a process of exploring a problem to gain understanding and insight so that appropriate changes can be made to improve the situation. This can take different times according to the problem being presented and the length of time it has been experienced. Couples can often work faster if both are committed to repairing the relationship, but other situations can take longer, especially if the problem is deep seated.
Counselling starts with an initial consultation during which I listen to the problem being presented and decide whether I can help and you decide whether you are happy to continue counselling with me. On-going counselling usually starts weekly and then reduces to fortnightly or monthly until clients feel they have sufficiently resolved the situation and have the tools to continue alone. Occasionally only one or two sessions are required if a client wants to gain clarity or help making decision. Also distance and time available may mean having more irregular or more widely spaced appointments. Clients are also welcome to come for a one-off session after counselling is complete if something arises they would like to discuss.